The Bluefield Chiropractor With Decades of Experience
Williams Chiropractic Clinic Treats Patients Like Family
At Williams Chiropractic Clinic, we've been helping those with spinal problems for over 25 years find relief from pain. Chiropractic has been proven to be an effective form of treatment yet only 8 percent of Americans have tried chiropractic care.
Chiropractic does indeed provide life for the spine and the body as a whole, helping us all to realize our true health potential.
Our spine and the nervous system it protects is one of the most important organs of our body regulating all movement, healing, sensation, bodily function, and activity. Without good spinal health, we grow old before our time.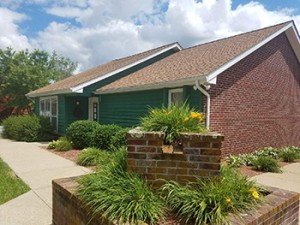 We offer a variety of techniques to provide relief and restore your health. We encourage our patients to ask questions, so that they may be better able to understand their problem.
Patients will always be greeted by a warm and friendly staff. We believe in treating our patients like family.
Helping others has always been at the forefront for Bluefield chiropractor Dr. Williams. He has spent his life helping patients to feel better and get well, even when they haven't found results anywhere else.
If you're looking for relief from pain, improved mobility and more vigor in your life, without the use of drugs or surgery, Williams Chiropractic Clinic has been helping people just like you in the Bluefield area since 1992. Dr. Williams uses a variety of gentle, yet highly effective adjustment techniques to help your nervous system function as it should.
Whether you're suffering from headaches, neck pain, sciatica, or any number of other conditions, Dr. Williams and his staff are ready to help.
Contact us today, and find out how we can help you.